1. Comfort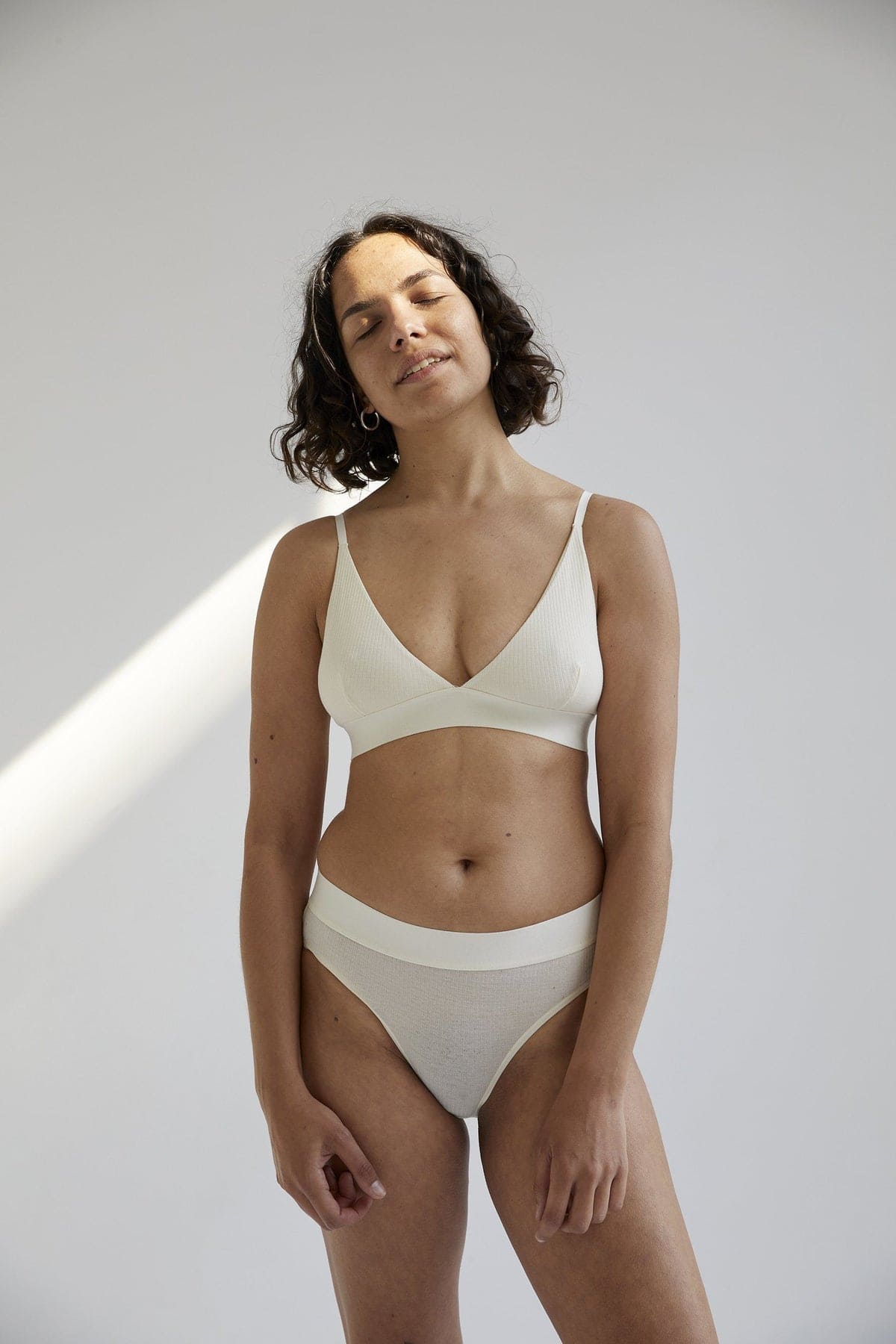 The pandemic has made a shift in consumers demanding comfort from their intimates and 2022 will be no different. Women have a demand for comfortable underwear while working, doing activities in the gym or having their housework done. Our "before COVID-19" bras are not as comfortable as they were before. So, when we shop for new bras, we are looking for styles that meet our new lifestyle. For the current season, we've seen a massive uplift in customers wanting natural fabrics, notably organic cotton. Also pastel colors, natural materials, and comfortable styles will appeal to every fashionista. Nowadays there are comfort bras for all types of busts.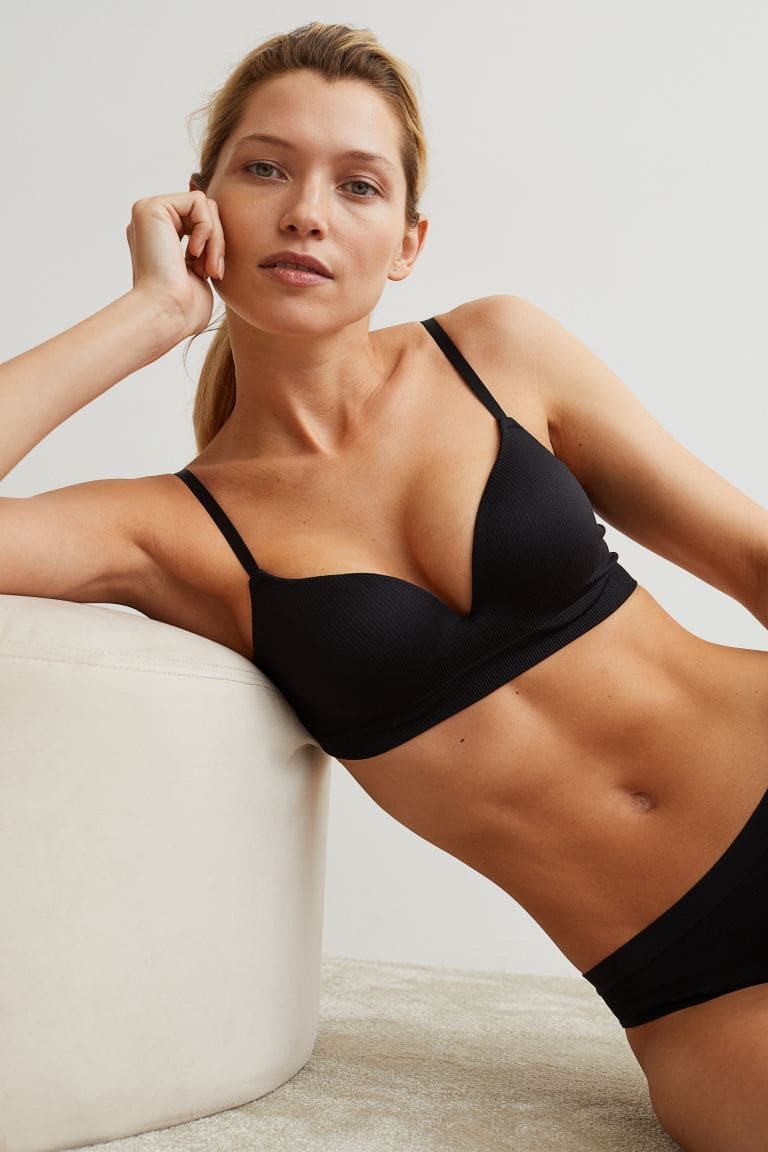 A new concept "T-shirt bra" (it's literally a bra you wear under a T-shirt) is another proof of comfort lingerie's popularity. A t-shirt bra has no seams, so it looks invisible under what you are wearing. T-shirt bras are made with a molded pad and molded fabric so it's very smooth, and it has a wire for support.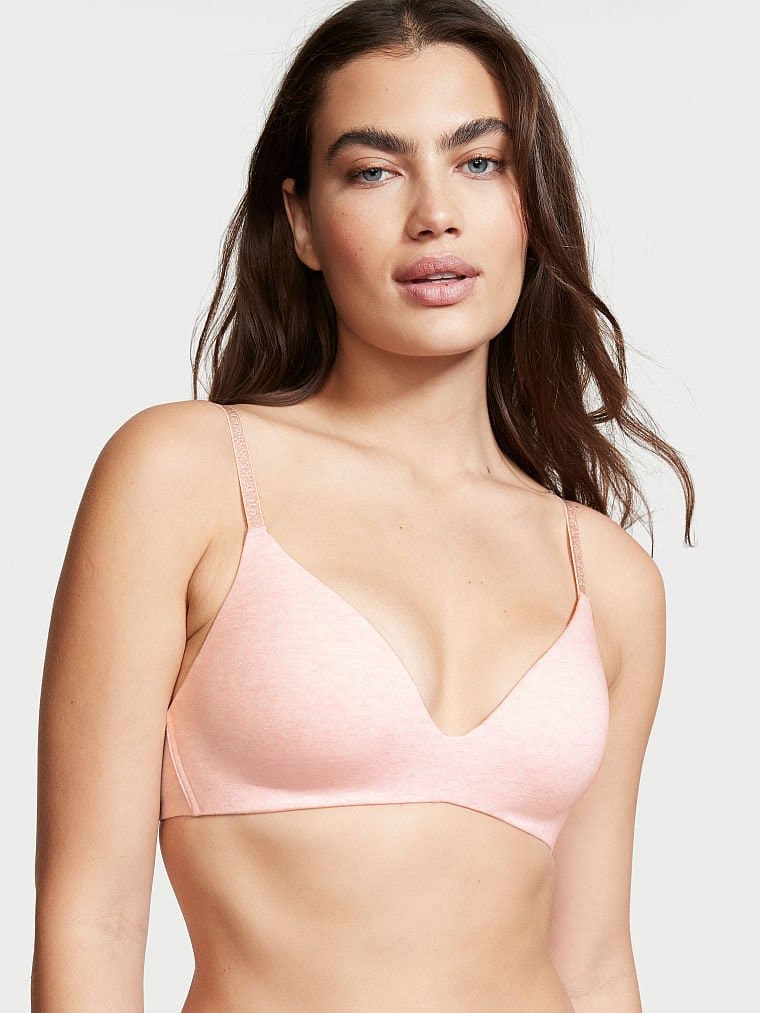 2. Bold Colors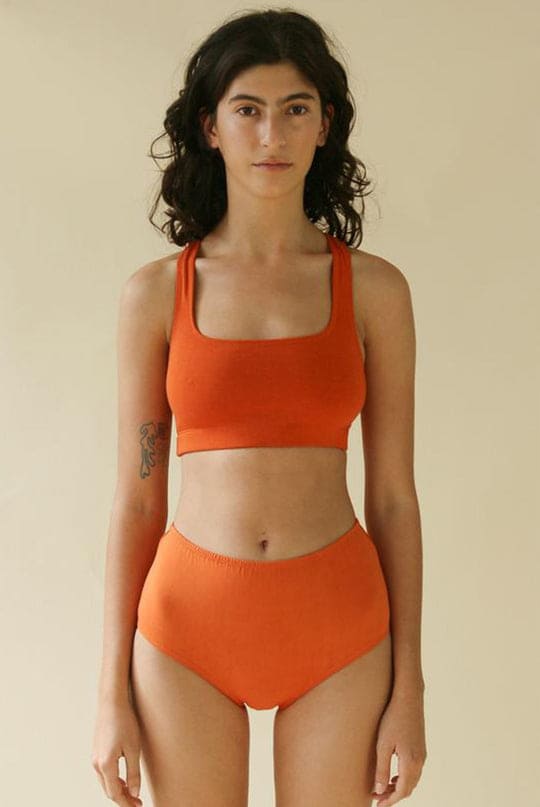 Thanks to a pandemic, the last couple of years have been pretty tough. No wonder, consumers are searching for positivity in bright colors. It comes not only to interior and clothes, but also to underwear. People are currently looking for more experimental and fun choices, betting on an unusual color palette. 2022 will bring dopamine dressing to the intimate sector in the form of vibrant color palettes and prints.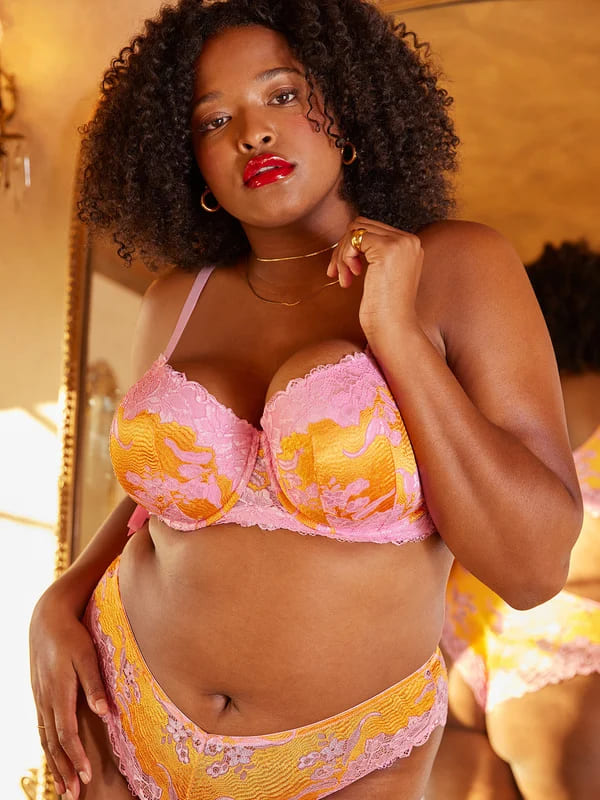 Unexpected color combinations in laces, prints, embroideries and finishings will lead this trend. We're expecting more green, yellow, orange, red, velvet bras and panties in new collections of 2022.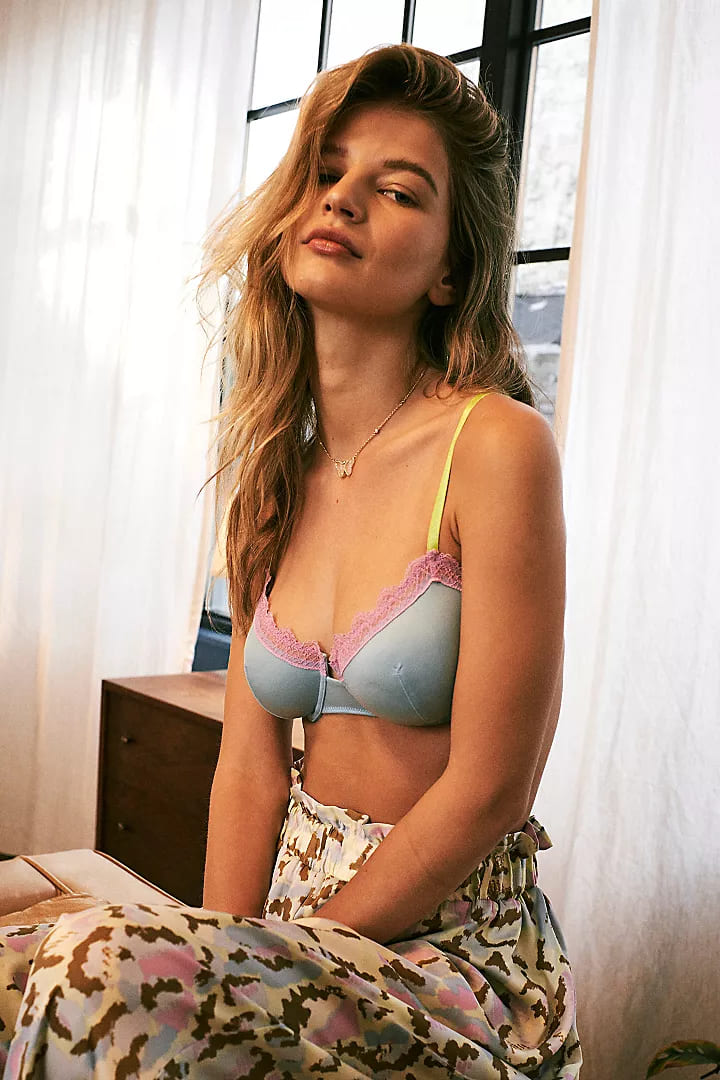 Rainbow palette, wildlife and traditional prints will also be on top. Among colors of the season there are:
blue & green
sahara sand
lagoon blue
pink & gold
bright ochre
red clay & soft pink
olive green
black lace & grey
black leopard & blue
sparkly mocha & bronze.
3. Transparency
Models made of transparent materials such as tulle are very cool on the body and create a feeling of lightness. Because of its transparency, it seems as if the underwear is there, but as if it is not there. Burgundy, emerald, mint, and lilac shades are the most popular for this kind of lingerie.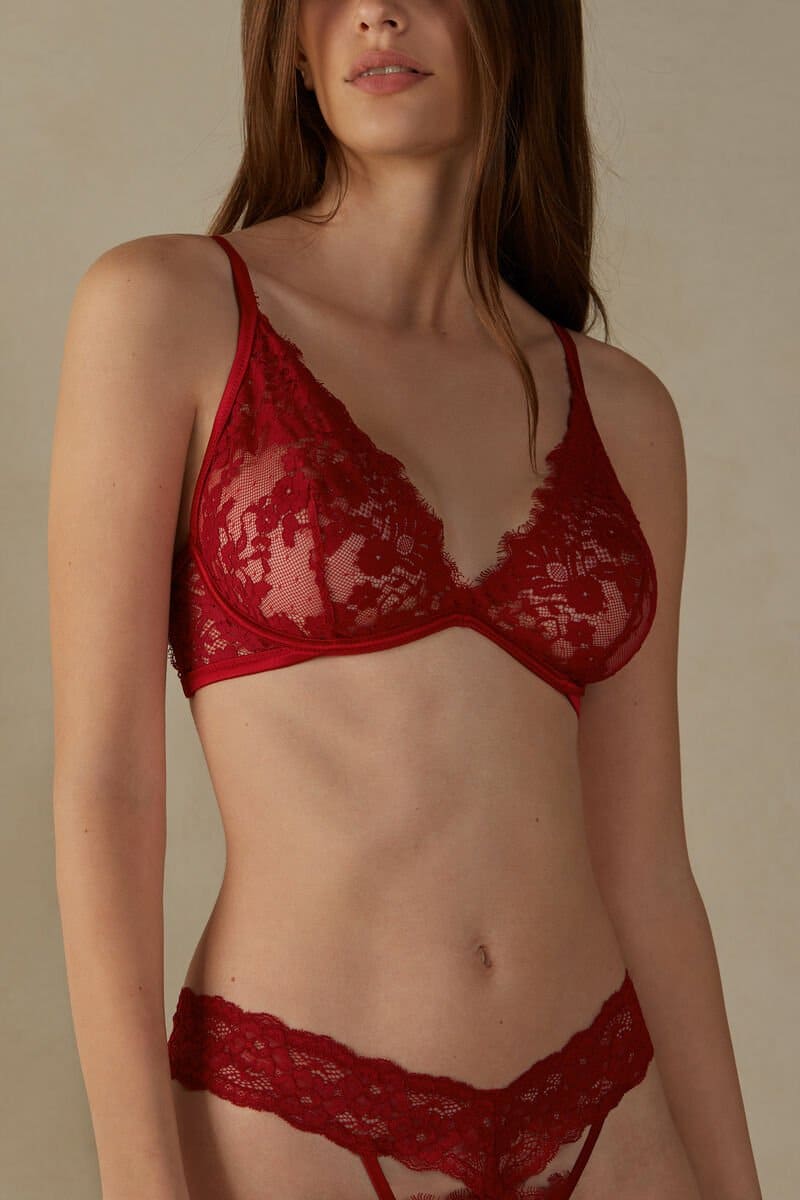 Transparent lingerie used to be worn on special occasions only but now there are brand new models which mix transparency and comfort and make it a casual underwear.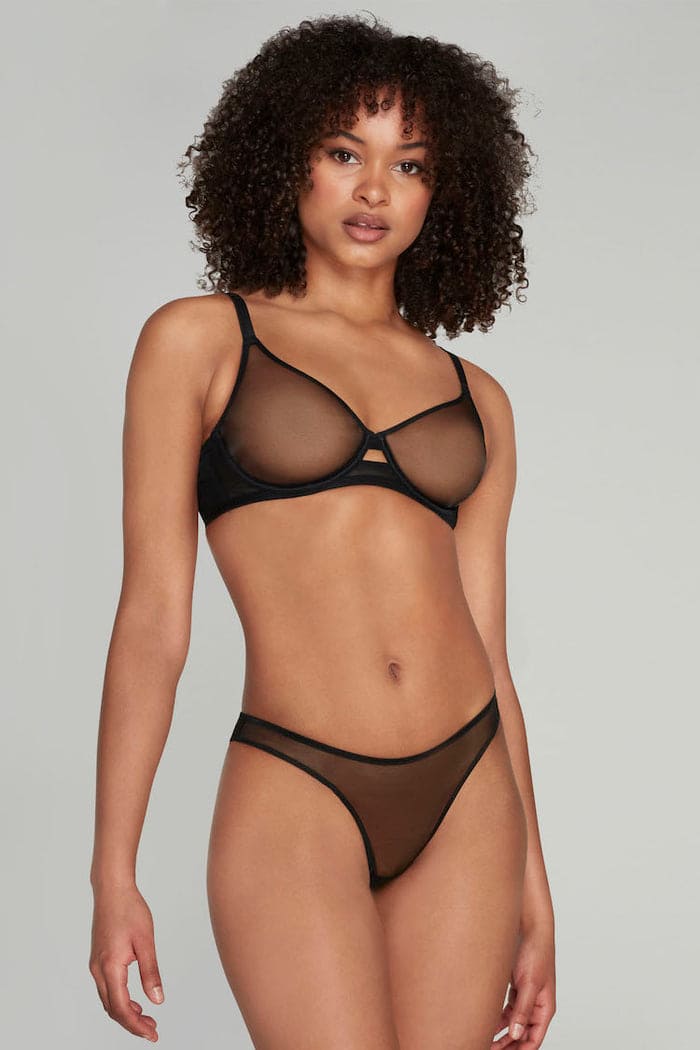 4. Retro Silhouettes
Everything old is new again. Famous designers offer fashionistas to wear bras in classic styles and colors this year. The chic of the season – bodices in the balconette style, they are characterized by thin spaghetti straps. In this case, the bra cup should be trimmed with lace fabric.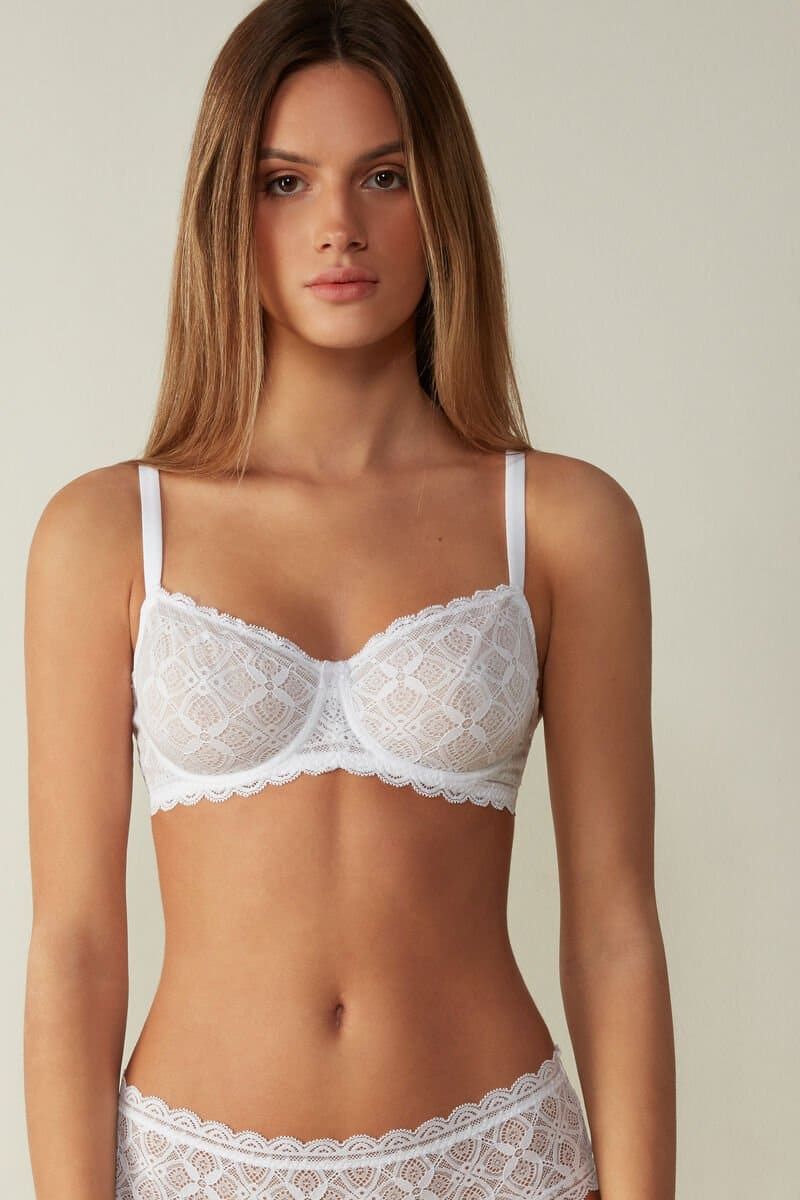 Classic vintage styles and silhouettes are updated for the modern consumer with high-waist knickers and French knickers regaining popularity.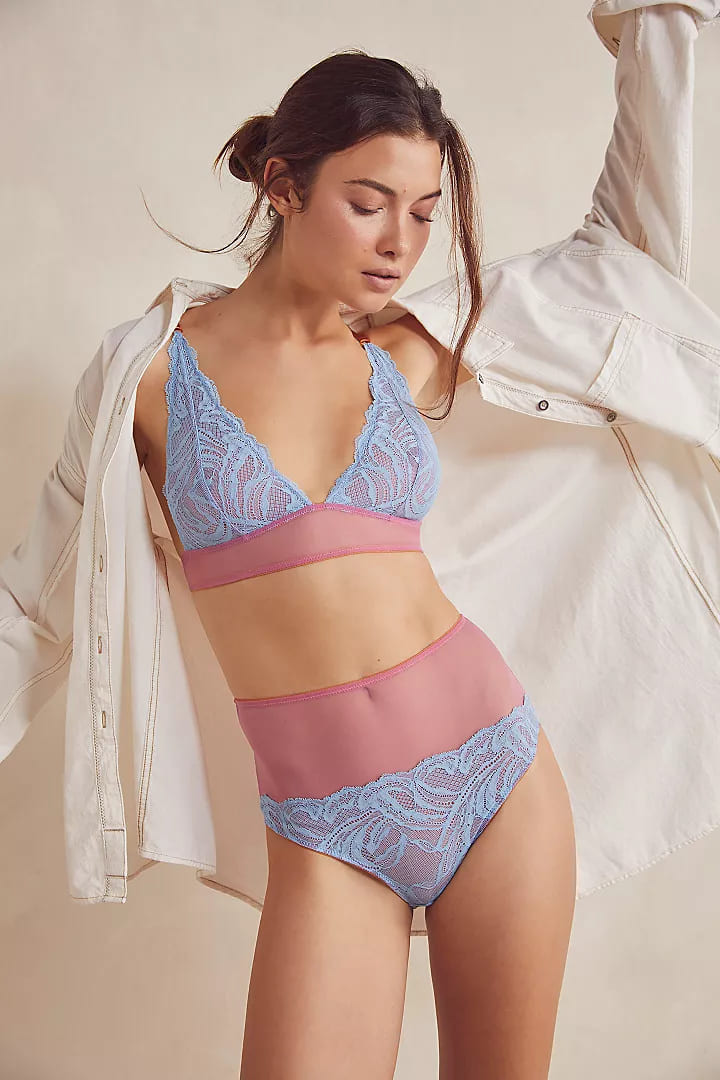 Modern twists on traditional fabrics such as guipure lace, crochet and satins will also be popular in this trend. Color palettes and prints will be slipped into delicate chintz with pastels, gingham and small florals and 50's seductive drama with deep tones, lace and red highlights.
5. Sustainability
Shopping for products that are planet-friendly has been a growing trend for several years. It's been a part of the growing wellness trend as women seek products that are good for our environment and ourselves. This means making purchases wisely, recycling, choosing items made with minimum harm to the environment. The good news is that sustainable fabrics also offer additional value-added benefits like moisture-wicking, breathability and anti-bacterial properties. Great strides have been made with fabrics created from Bamboo. These fabrics are soft, comfortable and meet the needs of our new way of life.
6. Jewelry
Trends nowadays are very authentic and creative. No wonder jewelry is going to shine this season! Details in pearls and crystals make the lingeries even more feminine and delicate.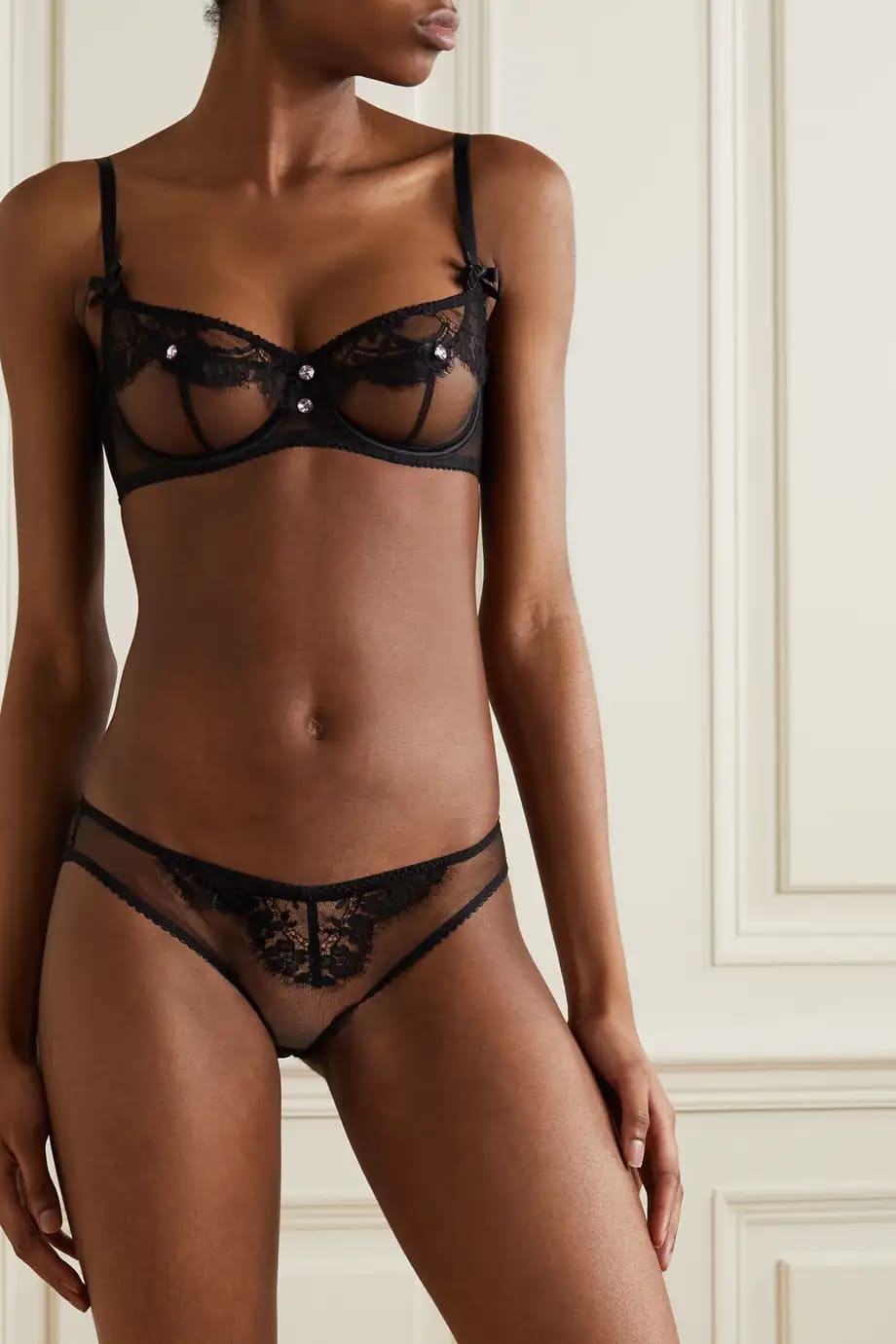 7. Textures
Another focus of the upcoming season is fabrics. Whether it is metallic materials that add shine - think lurex and laminated jacquards - or cutouts and 3D effects, textures become an integral part of the trends we're looking at. Whether they're waffled, pleated, crinkled or cut with laser, fabrics come in new iterations that catch the eye.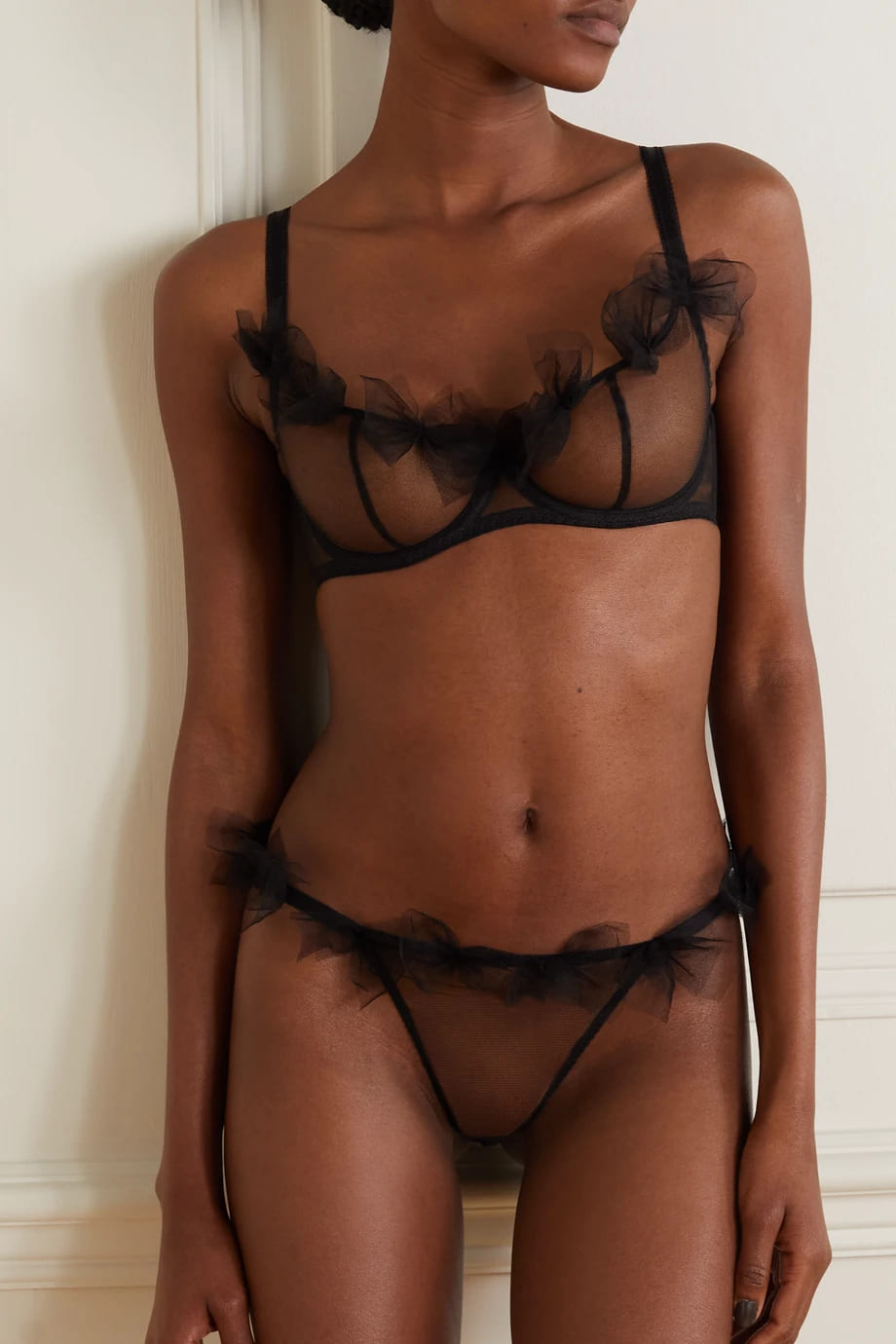 In the case of lingerie only you decide what's best to wear, which material is closer to your skin and which color suits you better. Explore a brand new world of smart lingerie and add yourself some confidence with modern models. Love yourself and enjoy your body!