Your credit rating's incredibly important. Basically, it determines how likely you are to be given credit when you apply for it – which covers everything from an extension to your overdraft, to applying for a credit card, to getting a mortgage. Want to improve your credit rating?
Your credit rating is supposed to show how risky a prospect you are when it comes to granting you credit. It's determined by you past history of repaying debts properly on time, whether you have any County Court Judgements against your name and a variety of other things. Improving your credit score is essential for your long term financial stability, which is why we've compiled a handy list of tips below to help you do just that.
Pay debts on time
Any time you miss a payment on a debt you owe, it's recorded on your credit file and negatively impacts your credit rating. The single best thing you can do to build and maintain a good credit rating is make sure you pay your debts in full and on time.
Stop applying for credit
Applying for a lot of credit at once makes it look as though you're desperate for credit, which automatically rings alarm bells for lenders. If you've made a string of applications recently, try to give it some time before you make any more, to make sure your credit rating doesn't suffer.
Get on the electoral register
If you're on the electoral register it means that lenders can verify that you live where you say you do, which gives them peace of mind and ultimately improves your credit rating. Getting on the electoral register is incredibly simple and can be done online in a matter of minutes.
Cancel unused credit cards
When establishing whether you should be given credit, lenders will look at the amount of credit you have available to you and use that in their decision. If you're not using your credit facilities on a regular basis, they're less likely to approve your application. Cancel unused credit cards to give your credit rating a boost.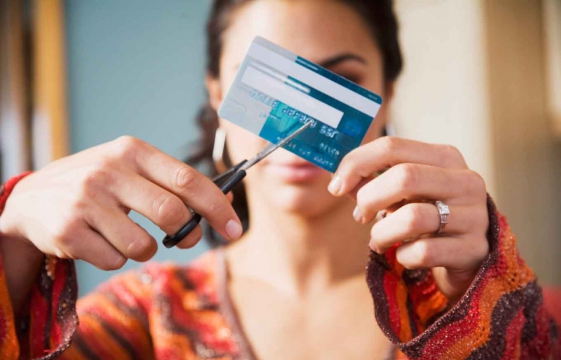 Use a prepaid credit card
Some prepaid credit cards have a credit builder option. This usually means that the credit company will lend you £60 for you to pay off in twelve monthly instalments of £5 each (excluding fees). If you make all your repayments on time, this will show up on your credit report as twelve successful monthly repayments. This can be a great option if you've struggled with a poor credit rating or bad debts before.
Time your credit applications
How often you apply for credit makes a real difference to your rating. It's worth planning your applications in advance – so if you know you're about to apply for a mortgage, do that before you take out a new phone contract. Prioritising is important to keeping your credit rating healthy.
Save save save!
If some of your savings are able to cover your debts, that helps show lenders that your debt is at a manageable level and that you're a less risky option when it comes to granting you further credit – the more savings you have the better!