Central heating breakdowns always seem to happen at the worst possible time, but you can guard against them with maintenance cover.
When it's cold and wet you rely your central heating system, so a breakdown can be doubly frustrating. Breakdown cover can ensure that you have someone to call if things go wrong, plus regular maintenance to keep your boiler in peak condition.
There are many different companies offering boiler cover, from large companies to smaller local firms, so you need to be armed with some information to help you make the right choice of supplier.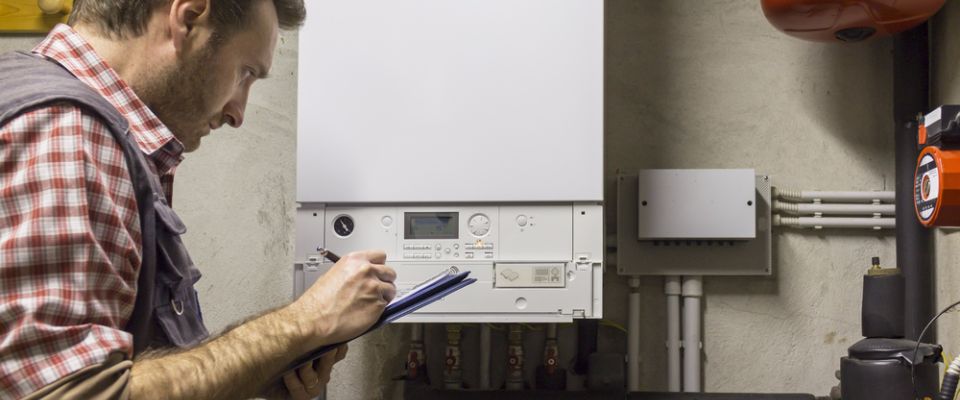 What Cover Do You Need?
You'll find that there's a big variation in the types of boiler cover available, so it's important to find the right deal for your needs. In doing this you need to consider the type of system that you have and what level of cover you need. Cover for older boilers may be more expensive or more limited where parts for the system are no longer available, for example. On the other hand, more modern systems are heavily reliant on electronics for their control systems, which can become problematic as they get older.
Find out what's included in the cover too. Most policies will include an annual maintenance visit to make sure that the boiler is operating safely. Some things, such as damage caused by limescale in hard water areas, may not be covered, however, so make sure you read the small print carefully. Also check whether the cover is just for the boiler or if it includes other parts of the system such as radiators, timers, pumps and valves.
You also need to check if there are any restrictions or limits on the number of callouts you can make in a year, as you may be charged for extra visits. Some policies also put limits on the value of repairs during the life of a policy and if you exceed this you could find yourself having to pay unexpected extra charges.
Types Of Boilers
The cover you need will depend to some extent on the kind of boiler you have. In the UK most properties have either gas or oil boilers. For these you should be looking for cover that offers an annual service to make sure the boiler is working efficiently and safely. You also need to ensure that any repairs needed are covered for parts as well as labour. If the system is deemed beyond repair then some policies will offer you a contribution towards buying a replacement – worth considering if your boiler is a few years old.
Electric boilers are becoming increasingly common. These don't need an annual safety service, but you do need to make sure that you're covered in the event of a breakdown. Again, check to see what parts are covered and whether you'll get a contribution towards replacement if the boiler is not repairable.
Boiler Problems
If your boiler is not coming on or nor producing hot water, then clearly it's time to send for an engineer. Sometimes there are more subtle signs that something is going wrong and these can be an early warning that can help you avoid a total breakdown.
On gas boilers the colour of the flame is often a clue to problems. It should normally burn with a clear blue colour. If it's mainly yellow or orange, then that's a sign something's not right and you should call an expert.
On combi boilers, sudden drops or rises in pressure can be a warning sign too. If you're needing to top up the system regularly then it's time to get it looked at. Unusual clicking or other noises from the boiler is something you need to have investigated too. It's also worth keeping an eye on your gas bills. If the usage starts creeping up – compared to an equivalent month or quarter the previous year – then it may be a sign that the boiler is working less efficiently.
Preventative Maintenance
The latest condensing boilers are more efficient than older models. This is great for your bills as they can cut your gas usage by 20 percent or more, but they can be prone to breakdowns in cold conditions. This is because the boiler condensate pipe freezes, leading the boiler to shut down.
You can prevent problems by leaving the boiler on at a low temperature at night. If the pipe does freeze, you can thaw it out by pouring warm – not hot, as it may split – water over it. If problems persist you might want to think about re-routing the pipe inside the house or having an electric trace heating element fitted to keep it flowing freely.
Choosing A Supplier
There are lots of options for covering your boiler. Many people take the default option of having cover from the same company that supplies their energy. However, it's worth shopping around as you may be able to get cheaper cover elsewhere.
If you do change supplier check that you won't be hit with a cancellation charge for ending the old policy. Make sure that any supplier you look at is willing to cover your boiler. It may be hard to get cover for some older models. Even if you can get cover, it's likely to be costly and have some restrictions.
When comparing suppliers make sure you understand exactly what you're getting and try, as far as you can, to compare like with like. Remember that boiler cover is usually restricted to the homeowner, so if you're renting a property it will be the responsibility of the landlord.
Don't just consider large companies when looking for boiler cover. Many local plumbing firms will provide cover, often at a lower price. They are also more likely to be happy to maintain older systems. Bear in mind, though, that at busy times a smaller company may not be able to respond as quickly to breakdowns and emergencies.
Disclaimer: TheMoneyDaily's service is not intended to be, nor should it be construed as financial advice. We help our readers make informed decisions and can introduce you to comparison services and provide impartial information and guides. Where appropriate, we may introduce FCA authorised partners who can provide services relating to financial products.